Who Says State Workers Don't Get Social Security? SERS Social Security Participation: 96%
Illinois Policy Institute
19 May 2015
No Comment
It's a common misconception that none of Illinois' state workers are eligible for Social Security benefits.
This misconception is often used as a way to justify Illinois' generous pension system.
But when it comes to government employees who participate in the State Employees' Retirement System, or SERS, that argument is far from the truth.
In fact, 96 percent of the 62,844 active members who participate in SERS also participate in Social Security. That group represents more than 20 percent of the 277,000 active members in Illinois' five state retirement systems.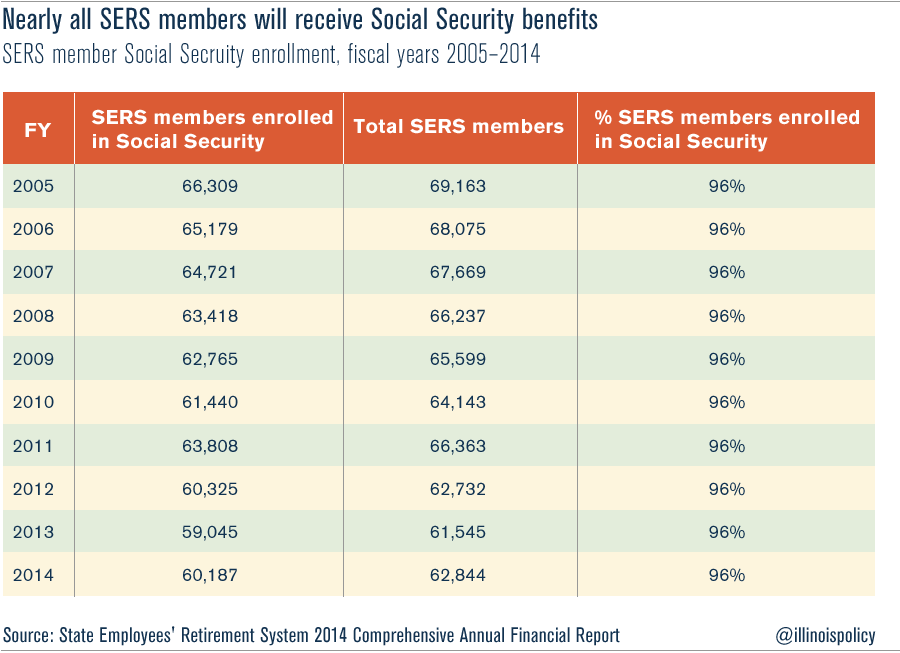 Read more at Illinois Policy Institute